Early 2013 – Mid 2016
---
TECH
WordPress
PHP
VC
MySQL
JavaScript
JQuery
CSS3
HTML5
Balsamiq
---
Traffic was tasked with creating an extremely flexible and configurable online commerce platform for the Walls ice cream brand using a bespoce ecommerce framework called Impulse. It consisted of a customer facing, fully responsive web app, an iPad-based point of sale app, and a web based administrative.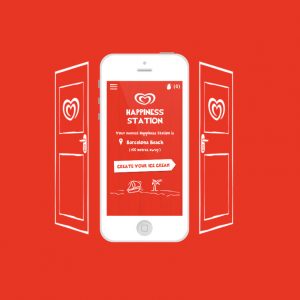 My own contributions were to make recommendations on the customer facing user experience, as well as taking care of production of the point of sale app from user journey to design elements, with a focus on making it as logical and usable as possible.
For this role we introduced freelancers into the team, which meant that my role was much more on the consulting and thinking level. I produced assets for the App Store rollout using Photoshop, and created mockups for the designers and developers to work from using a combination of Photoshop and Balsamiq Mockups.