Mid 2018 – Early 2019
---
DISCIPLINES
Running workshops
Gathering requirements
Managing stakeholders
Writing documentation
Administrating JIRA
Agile structure
Defining product vision
Streamlining workflows
---
As Product Manager for Pamono, Europe's fastest growing vintage and contemporary design marketplace, I was the interface between the development team and the key stakeholders of the company.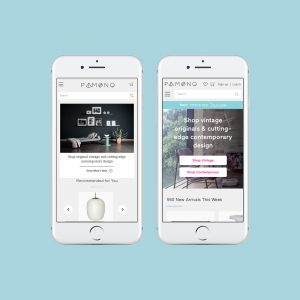 One of my core responsibilities was to formulate and run workshops focussing on key improvement areas that had been outlined by the management. One key improvement area was the homepage of the site. Basing my decisions on UX research, user interaction best practices and stakeholder requirements, I defined and implemented a suite of changes.
Another important area of UX improvement I took care of was the checkout process. The existing checkout flow was a fairly standard, 'out of the box' implementation. In discussing our options with the UX team and undertaking research on how best to drive conversion within the checkout, we settled on a number of data-driven improvements that aimed to increase sales and reduce distractions.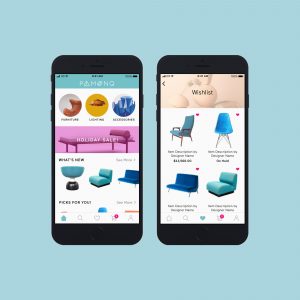 Another proud achievement was to manage the creation of Pamono's first customer facing mobile app. In conjunction with Pamono's design and UX team, I created the user journeys and functionality requirements, as well as overseeing the creation of end to end app designs that perform equally well on both Android and iOS.